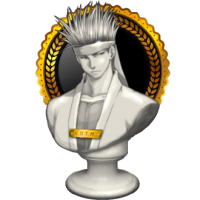 Showroom Topics
OVERVIEW
This forum is for holders of the award to show off their work, and visitors to find more cool stuff while
getting an idea of what it would take to earn one of these for themselves!  Award holders, please feel free
to start a Showroom topic here and link to your award winning creations in their various natural habitats. 

    GUIDELINES
●  Only holders of this award are able to post here, but anyone is free to browse.
●  When linking to your award related work, feel free to link to your other stuff too.  Just make sure the award related stuff is labeled.
●  Award holders please keep general discussion in the General Discussion thread, and reserve the topics for new award winners.